Peak District
Cycling
The Derbyshire Peak District is the perfect place to enjoy a cycling holiday whether you enjoy road cycling, mountain biking or on one of the many off-road cycling trails.
Derbyshire Dales District Council have also produced some cycling guides with routes for Ashbourne, Bakewell, Matlock and the Hope Valley.
Enjoy a cycling holiday in the Peak District and explore quiet roads, picturesque trails or exhilarating mountain bike routes.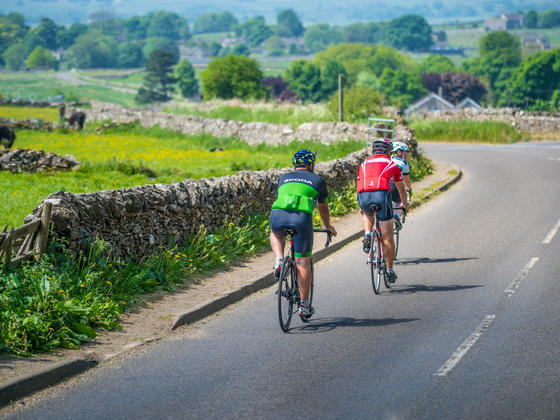 Darwin Forest Short Road Loop
An 11 mile/ 18km route which loops around Beeley Moor and Holymoorside.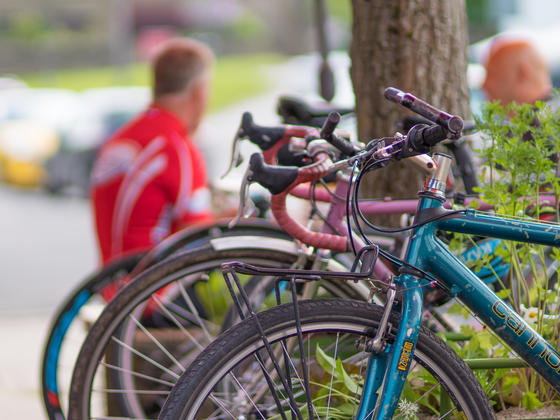 Darwin Forest Medium Road Loop
A 25.5 mile/41km road route around taking in the Highs and Lows of Matlock.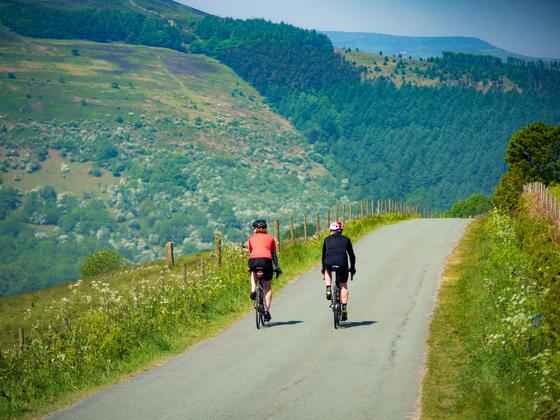 Darwin Forest Long Road Loop
The White Peak Circuit is a 46 mile/74km road route taking in the best of the Derbyshire countryside.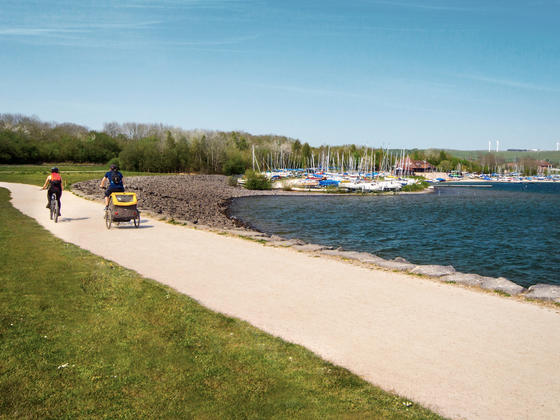 Carsington Water Cycle Hire
From Carsington Water Cycle Hire centre you can enjoy the short, family friendly, 3 mile route or the full 8 mile reservoir circuit which is now all off road. Alternatively you can increase your route a little further and take in Hopton and Carsington Village. There is also a cafe, playground and visitor centre onsite.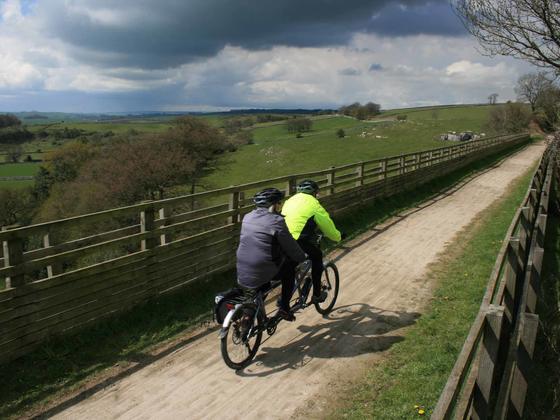 High Peak Cycle Hire
The High Peak Trail is a 17-mile (27 km) trail for walkers, cyclists and horse riders running from Buxton to Cromford. Middleton Top cycle hire centre enjoys a great location on the High Peak Trail. There are a range of adult and children's bikes to hire, plus tandems and towing buggies. There is a basic indoor snack bar.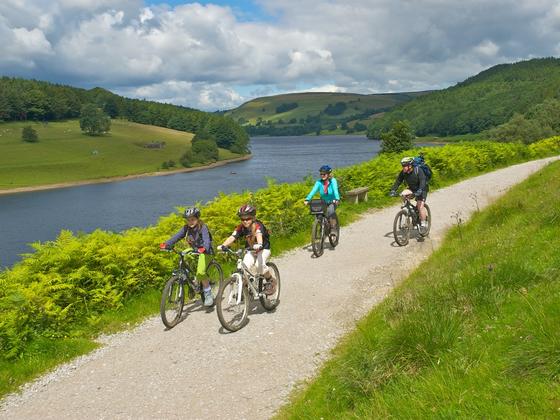 Ladybower Reservoir Cycle Hire
The narrow, wooded valleys containing three scenic reservoirs in the Upper Derwent Valley provide great cycling, both easy-going around the water's edge or more challenging mountain bike routes. There is a cycle hire centre at Fairholmes Visitor Centre. Ask Reception about our guest discount.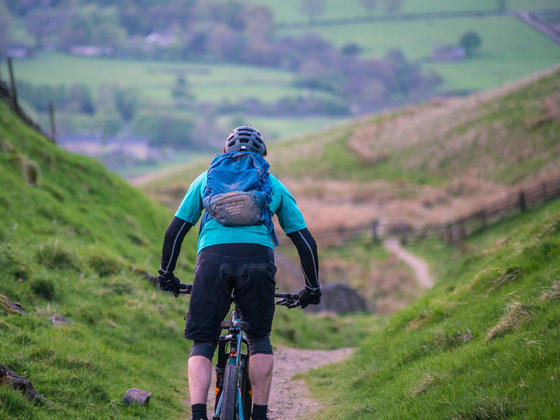 Mountain Biking
There are a host of mountain bike routes just waiting to be explored. There are challenging routes in the Dark Peak (can you become King of the Mountain?) and there are also mountain bike routes close by that are popular with locals including Pine Woods and Black Rocks.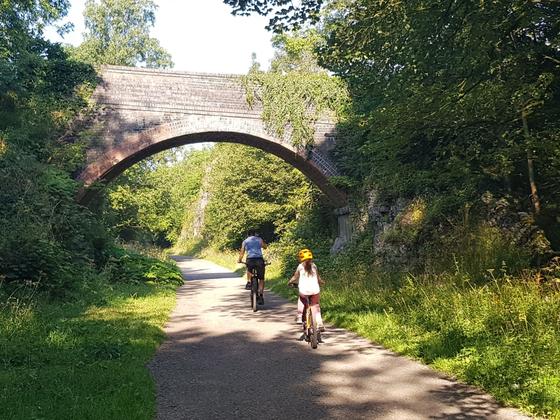 Monsal Trail Cycle Hire
The Monsal Trail is a traffic free route for walkers, cyclists and wheelchair users that runs for 8.5 miles between Blackwell Mill, in Chee Dale and Bakewell. There are two cycle hire centres: Hassop Station cycle hire centre which also has a cafe and Blackwell Mill Cycle which is located near Buxton.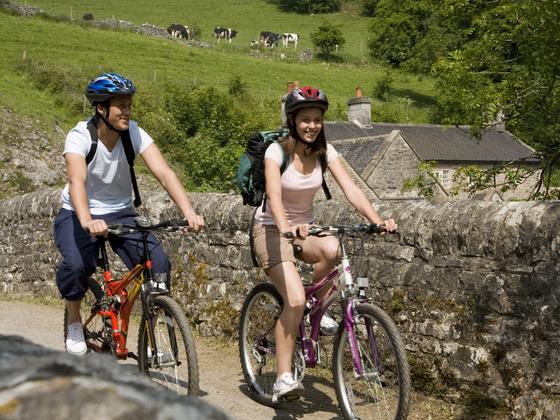 Tissington Trail Cycle Hire
The Tissington Trail is the former Ashbourne to Buxton railway line. It is relatively flat and well surfaced with no road crossings and has great views over the White Peak. There are two cycle hire centres on the trail at Parsley Hay and Ashbourne. Ask reception about our guest discount.